Top 5 Solar Pool Heaters for In-Ground & Above-Ground Pools
We all know the feeling, the cold from the winter is coming and so many are starting to prepare for the closing of their pools. However, for some, there is a way to keep their pool open longer into the fall season, and that's with a pool heater, with solar pool heaters becoming very popular. But, with so many different options for solar pool heaters on the market, what is the best one for you?
The Top 5 Solar Pool Heaters for In-Ground and Above-Ground Pools In 2022:
So now that you have an idea of the best solar pool heaters for in-ground and above-ground pools, let's examine what factors you need to consider and the different types of solar pool heaters before examining the top picks in greater detail below.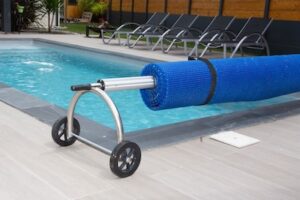 Type of Solar Pool Heater
When trying to decide what kind of solar heater is best for your pool, you need to take into account a few different factors. The size of your pool, the location of your pool, and the climate you live in are all important things to consider. Additionally, you'll want to decide how much money you're willing or able to spend on a solar heater. With all of these factors in mind, let's look at some of the different types of solar heaters available on the market.
Passive Solar Heater
One type of solar heater is known as a passive solar heater. These work by using black tubes or mats that absorb sunlight and then transfer that heat to the water in your pool. Passive solar heaters are often less expensive than other types of solar heaters, but they can be less effective as well.
Active Solar Heater
Another type of solar heater is an active solar heater. These work by using a pump to circulate water through black tubes or mats that have been placed in the sun. Active solar heaters are often more expensive than passive solar heaters, but they tend to be more effective.
Solar Pool Cover
If you live in an area with a lot of sun, you might want to consider a solar pool cover. Solar pool covers help keep your pool warm by trapping heat from the sun underneath them. Solar pool covers can be made from various materials, including plastic and vinyl. However, if you live in an area with less sun, you might want to consider a different type of solar heater.
Solar Pool Blanket
If you're looking for an environmentally friendly way to heat your pool, you may want to consider a solar pool blanket. Solar pool blankets work by covering your pool with a material that reflects sunlight back into the pool. This helps keep your pool warm without using any fossil fuels. Solar blankets can be made from various materials, including plastic and vinyl.
No matter which type of solar heater you choose, be sure to do your research before making a purchase. There are a lot of different types of solar heaters on the market, and not all of them will work well in all climates. Be sure to read reviews online before purchasing any type of solar heater so that you can be sure you're getting the best product for your needs. With the research we've done, you should be able to find the perfect solar heater for your pool. Let's check out our list of the best solar heaters for above-ground and in-ground pools!
This winter, make sure you're pool stays warm with a heat collector. The Direct Flow System – One Header Hole for Each Heating Tube Solar heater features 80 square feet of panels that will help keep your family comfortable and save money on energy costs! You can use this accessory in any ground swimming or above-ground seasoned pools too; just purchase an installation kit separately!
Review:
 Heat
It took a while to get a sunny day after I put it up. But once the heat is on it can get the pool (16'x8'x42″) to 94 degrees. Caution! on a good sunny hot day the temperature at the discharge port can be up to 120 degrees and it can burn. So is good to be away from it for a few minutes until all the super hot water exit the panel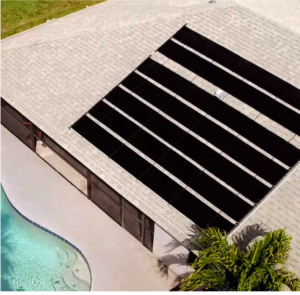 SunQuest's panel kits are customizable, affordable, and easy to install. They can be placed on the ground or roof of your home with no tools required! The heating element will keep water warm longer than an Electric Pool Heater while also saving you money in power bills because our Solar Panels produce clean energy that doesn't contribute greatly towards climate change like fossil fuels do when generating heat – but there is one big difference: Sunquest solar panels have a thicker .750″ wall thickness which makes them durable enough for harsh weather conditions without compromising quality; plus this high-grade material helps prevent corrosion from occurring due its exposure.
Review:
Works great on a small 2000gal pool
Installed the system on the ground next to a 12ft
Intex pool
~2000gallons. Temp went from 71 to 86 in one sunny Maryland day, this works well. Planning on installing a real pool next year and certainly will be doing the roof mount system with 6 more of these panels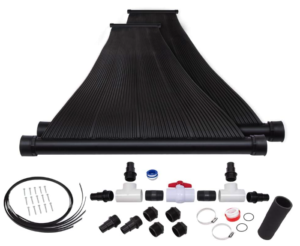 What if we told you that there was a way to enjoy constant warmth without installing an expensive heating system? Well now, thanks in part due to the fact that our innovative sun-powered heater can be easily placed on any flat surface and will never require additional power sources or cords! It even comes with 2 foldable legs so it's always at just right angles when facing up toward caller heaven. You could swim all summer long while still getting warm – no need to turn off your gas fireplace anymore because this bad boy does his job better than anyone else out here today!
Review:
I ordered one unit for an 18' round x 54" deep above-ground pool. I just wanted to see if it would make a difference before investing a lot of money in it. When the nighttime temps started dipping into the 60s, my water was dropping into the mid-low 70s overnight. (Part of that was me being lazy and not putting the solar cover back on after a swim.) After installing this solar heater, my temps have not dropped below 80 degrees overnight. So it is helping. I am still on the fence about ordering a second unit for next season. Now about the unit itself, you will need to order an extra hose to reach all of your connections and to be able to place the unit in the best place to get the maximum amount of sun. Aside from that, the install was very simple! Hope this helps anyone considering this solar heater.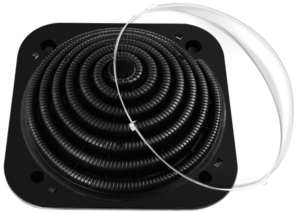 Say goodbye to expensive heating bills with the In The Swim Premium Plus Pool Solar Blanket Cover 12 Mil! This cover helps your water heat faster and more evenly, which means you'll spend less time swimming in chilly waters. It also offers higher thermal efficiency than other covers on today's market; meaning it can save up to 70% of energy typically used while covering every inch under sunlight (or moonlight). Made from durable polyethylene material that requires little maintenance over its lifetime. The best part? No sewing is required for irregularly shaped pools – just cut out what needs cutting using scissors when installing
Review:
Great cover
My only complaint is that I couldn't purchase a custom size. I purchased a cover exactly 2x the size of our pool that way I could cut it in half and save it for the future. Cut our evaporation down to nothing. Far better value than a pool supply house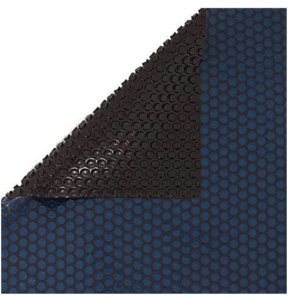 The new Sun2Solar solar cover is here to keep your pool warm this winter. It has thousand-plus bubbles that will collect and retain heat, both at night as well on those chilly days! The blue color helps make it more appealing while also using the sun's rays for a warming effect so you can enjoy jumping in without worrying about getting cold feet first thing tomorrow morning like usual. And with our easy installation process – which includes no sewing or cutting required – there's nothing standing between you and a warm pool…except the solar pool cover!
Review:
 Swim longer and cleaner
This pool cover makes the difference between losing 10° without it and 3° with it. We swim about 6 weeks earlier and later. We are in south-central az. Our last one lasted about 3 yrs. Good investment.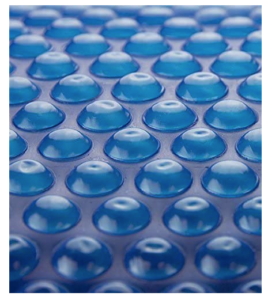 Conclusion
Thank you for reading my article about the top five solar pool heaters of 2022. I hope that it was helpful in choosing a unit to meet your needs and is ready to make a purchase, simply click on one link above which will take you directly to Amazon's site where can quickly complete transactions without any hassle!