The 5 Best Pumps For Saltwater Pools
Saltwater pools are a popular option for many pool owners. These pools use a salt water system to keep the water clean, rather than using chlorine. This can be a more eco-friendly option and can also be more comfortable for swimmers, as it can feel less harsh than pools that use chlorine. If you are considering a saltwater pool, one important decision you will need to make is what type of pump to use. There are a few different options available, so it can be difficult to decide which one is right for your needs. So what are the best pumps for saltwater pools?
The 5 Best Pumps for Saltwater Pools In 2022:
So, now that you have an idea of the best pumps for saltwater pools, let's examine each of these saltwater pool pumps in greater detail below. But first, let's talk about how saltwater pool pumps work and the few key factors you will want to keep in mind when choosing one for you and your pool.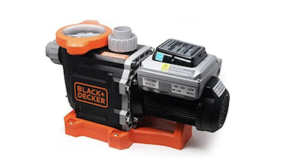 How Saltwater Pool Pumps Work
As anyone who has ever taken a dip in a saltwater pool can attest, they feel noticeably different than pools with standard chlorinated water. So how does this difference come about? The answer lies in the process by which salt is turned into chlorine – and in the type of pump used to circulate the water.
Saltwater pools depend on a process of electrolysis to produce chlorine. This is accomplished by passing an electrical current through a saline solution – in this case, the pool water. The resulting chemical reaction produces chlorine gas, which is then dissolved into the water. This might sound like it would require a lot of energy – and it does. That's why most saltwater pool pumps are powered by electricity, rather than by traditional gas or diesel fuel. Electricity is used to run the motor that powers the pump, as well as the electrolysis process itself. 
Saltwater pool pumps are designed to run continuously, in order to maintain the correct level of chlorine in the water. This is why they tend to be larger and more powerful than traditional pool pumps – they need to move a lot of water in order to do their job effectively.
So there you have it: the basics of how saltwater pool pumps work. If you're thinking about making the switch to saltwater, this is an important part of the process. With a little bit of planning, you can enjoy all the benefits of saltwater swimming – without any of the hassles.
Things to Consider
Durability, power, and saltwater-specific design are all important factors to consider when choosing the best saltwater pool pump for your home. When it comes to durability, you'll want to make sure that the pump is made from high-quality materials that can withstand harsh weather conditions. This is especially important if you live in an area with severe winters or high humidity levels.
Power is another important consideration. You'll want to make sure that the pump you choose is powerful enough to circulate all of the water in your pool. This is especially important if you have a large pool.
Lastly, you should make sure that the pump you choose is specifically designed for saltwater pools. This will ensure that your pump doesn't become corroded or damaged over time. If you keep these key factors in mind when shopping for a saltwater pool pump, you're sure to find the perfect one for your needs.
Once you've taken these factors into account, you can start looking at different models and brands of saltwater pool pumps. This is why we have done some research and read reviews to find the best option for your saltwater pool needs! Now let's check out this list of the Best Saltwater Pool Pumps for 2022! Simply click the highlighted text link above each product to be taken directly to Amazon.com for more information on that particular product, so easy!
Introducing the Black & Decker 1.5-horsepower variable-speed pool pump! This tough and durable unit can handle all of your home's needs, from fast filtration to slow draining for those hard water problems you're always having—it saves 80% on energy costs with its included 5-year warranty too! The perfect blend between durability and efficiency! With guaranteed service, rebate eligibility, and craftsmanship from one of the most trusted manufacturers in this world you can forever forgo stress when it comes to pools. With common sense controls that accommodate all heaters or cleaners with an enclosed design, your pump will run cool while staying dry which ensures its durability!
Review:
It probably deserves all Five Stars but I didn't put it in myself so gave it 4 stars to be safe. The guy that installed it and the pool company was only familiar with a Heyward pump but now they really like this one.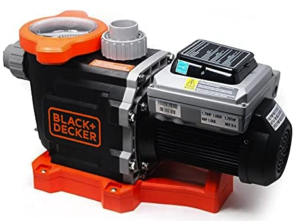 Looking for a top-quality pool pump that can save you money on your energy bills? Look no further than the Pentair 342001 SuperFlo VS Variable Speed Pool Pump! This pump is Energy Star certified, meaning it is extremely efficient and will help you keep your energy costs down. The pump has a maximum flow rate of 3,450 gallons per hour and is ideal for use with in-ground pools. It features a corrosion-resistant polymer construction and comes with a two-year warranty. The variable speed feature allows you to adjust the flow rate to meet your specific needs, and the overload protection ensures long-lasting use. Don't miss out on this incredible pool pump – order yours today!
Review:
 Nice quiet pump
The bearings had gone on my old Pentair, still working but really noisy. I ordered this one, Delivery time was 5 days.
I cut out the old one and installed this in the afternoon; it was easy to install and set up. So far it's worked perfectly.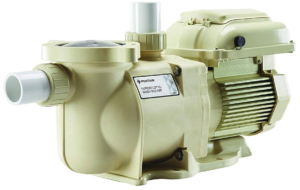 The Hayward SP2303VSP MaxFlo VS Variable-Speed Pool Pump is the most energy-efficient and reliable pump on the market. It is 80% more energy efficient than single-speed pumps and is certified by Energy Star. This pump can be installed in any application, including stand-alone mode, with Hayward automation, or with competitive control systems. It is fully programmable and has a digital control interface that rotates to 4 different positions or mounts to the wall for convenient access. The permanent magnet, TEFC motor is incredibly energy efficient and reliable. Get a pump that pays for itself in no time at all, the Hayward MaxFlo VS Pool Pump.
Review:
Fantastic product
We love this pump!!! Love the convenience of the timer and setting up schedules. But most of all we LOVE how QUIET it is!! And so do our neighbors!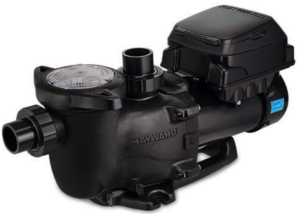 Looking for an energy-efficient, long-lasting pool pump? Look no further than the BLACK+DECKER Variable Speed Pool Pump In-ground with Filter Basket, 3 HP. This powerful pool pump is Energy Star certified and includes a 5-year warranty, making it a great choice for those who want to save on energy costs. The BLACK+DECKER pool pump outperforms all other pumps on the market, thanks to its permanent magnet technology and enclosed design. It also features common-sense controls to accommodate all heaters, cleaners, salt systems, and even waterfalls. With guaranteed service and rebate eligibility, the BLACK+DECKER Variable Speed Pool Pump is a great choice for those who want a high-quality pool pump that will last for years to come.
Review:
Good service
I had an issue with a freeze setting causing the pump to turn on overnight to 1000 rpm and sent an email to service and Cody responded with instructions on how to disable it. I like the pump so far. It's much quieter than my old one and seems to have more power than my old 1hp Hayward Superpump.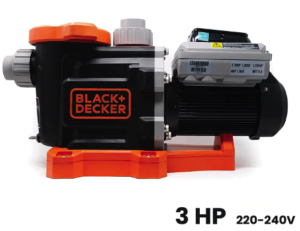 Looking for a reliable and durable pool pump? Look no further than the XtremepowerUS In/ Above Ground Pool Pump. This pump is constructed with corrosion-proof polymeric material for long-lasting use and features a high-performance motor with airflow ventilation for quieter noise and a smoother run-time experience. It's also compatible with different brands or systems, making it perfect for solar heating and in-floor cleaning systems. So if you're looking for an easy way to set up a new pool system or replace your old one, the XtremepowerUS pool pump is a perfect choice.
Review:
Amazing pump for the price!
This pump works amazing, I was hesitant at first because it's not a Hayward, but even my pool guy said, it's worth more than what we paid for it!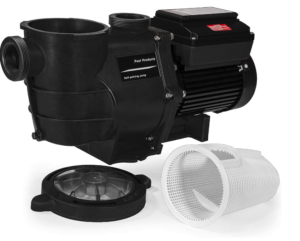 Conclusion
Thank you for reading my article about the top five saltwater pool pumps of 2022. I hope that it was helpful in choosing a unit to meet your needs and is ready to make a purchase, simply click on one link above which will take you directly to Amazon.com where can quickly complete transactions without any hassle! Thank you again so much-have a wonderful day!